My son, the theologian
#4 was sitting on my lap just a bit ago, coughing and complaining. He has the flu, bless his heart.
"mom" he croaks, "I don't feel good, I think I need to go to the hospital."
"I'm sorry you feel cruddy," I replied, "but I don't think the hospital is necessary."
"ok then, I need a priest." he sez.
"why??" I ask, pondering this, because we're Methodists.
"Because I have a demon." he replied.
"You don't have a demon, honey, you have a germ." I tell him.
"well it's a demon germ then. I need a doctor priest."
Some logic is hard to argue with.
The Invalid, convalescing on the patio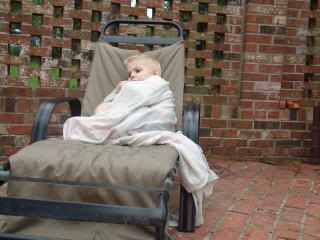 Tea is better from a bowl, whilst wearing his Sick Hat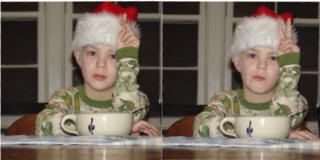 He's in the process of counting to three, as in "if you don't put that camera down before I get to three I am going to become a lawyer."
Isaac Newton and Great Chunks of Flinching Cow
Today, I feel like this: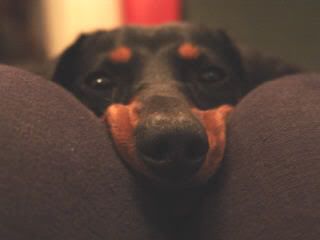 and this: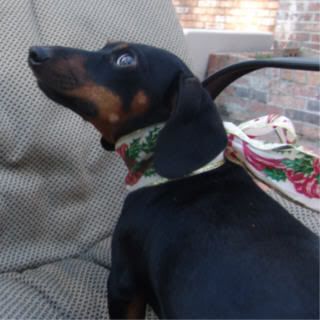 and a bit of this: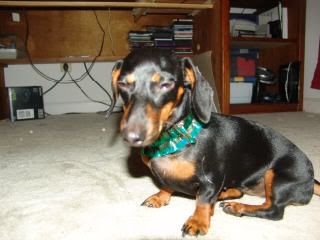 I want to do this:

in here: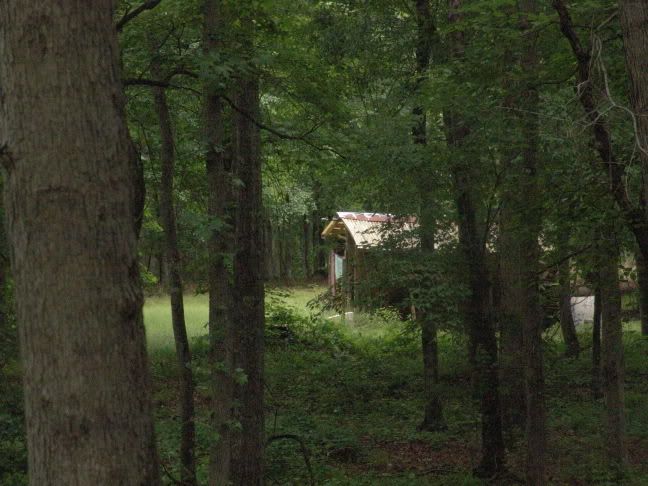 Because I'm tired. Isaac Newton informed us that every action has an equal and opposite reaction. 2 days ago I drank a tasty and All NAtural Organic Fruit Juice Smoothie Energy Drink and proceeded, over the next 48 hours, to get about 3 weeks worth of stuff done. Granted, it all needed doing. I wasn't just spinning in one spot, making smoke and scaring the neighbors. But, now I'm very, very tired.
SD suggested I spend today doing as little as possible. #4 is still home with the flu, but I have his schoolwork for the week and that will keep him busy for a while. I promised him games of Battleship and Go Fish if he left me alone the rest of the time.
This is the flip side of the Mania coin. FIrst of all, I've discoverd that my nervous system isn't cut out for energy drinks. They work entirely too well. For instance, I made 3 *THREE* trips to grocery stores. I went to Harveys because they had a Wednesday Only special on boneless skinless chicken breasts $1.99 a pound, and on their excellent thick cut sirloin steaks, also $1.99 a pound. Who can pass that kind of thing up? Then I went to StuffMart for packaged things, cans, cereals, food not actually touched by the corporate StuffMart hands. Then I went to Bi-Lo for stuff actually touched by corporate hands, because the produce department buys everything locally and I actually might go to church with the guy who grows the onions. Lotta work, but no matter what, we will eat, and eat well, for the next month-ish.
I know other manic depressives, and when they get in the spot I am in, they become very…I don't know…morose. Dark, even. I don't get dark. I just get tired. One person I know actually goes into this whole Gothic Black Raven persona. I think he's a poseur looking for attention, personally. Normally he's just yer average entertaining jerk. For me the whole post-mania letdown is a physical thing rather than a psychological one. I ache, and my mind moooooooves veeeeeeery sloooooowly. I crave salt and Coke, the real kind, not the unleaded stuff. I don't get particularly cranky, I just get where I don't care. "Mom can I play Duke Nukem while #4 watches?" I don't care. "Mom can I deep fry the cat?" I don't care, just keep it quiet. "Rootie, the playboy bunnies have invited me to play 3 rounds of pajama golf with them this weekend…do you mind?" Yeah, whatever, just get me a bag of cheetoes and a coke before you leave.
You would think, given the way energy is burned during the cycle, that I would be hungry when I'm manic. I mean, I probably triple my activity level, so you'd think I'd be hungry. I'm not. I can go the entire 3 days of a typical manic phase on one silly Slimfast shake (cappucino blast, please). Then, when the switch is flipped (and that's about how quickly it happens) and the mania leaves, I am incapable of getting enough to eat! 14 oz steak! football sized baked potato! Loaded! half a pie! No, that's not what I eat, or I'd be as big as our minivan, but by golly it's what I want. Fortunately, self control is something I am fairly good at, and I have discovered if I drink a quart of cold water before a meal, my appetite is (however briefly) contained.
A long time ago, SD discovered that red meat is an effective short-term remedy for depression. The thicker and rarer the red meat, the better the effect. So he watches my moods, probably more carefully than I do, and feeds me bleeding beef when he finds me under a tree with my eyes closed. We're having steaks and potatoes for supper tonight. I am not taking any chances.